Wyatt Seal does more than sell seals…we make them, too.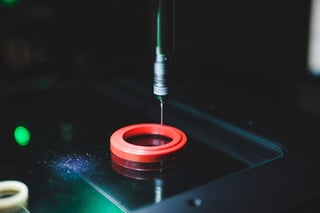 Our design team is capable of solving some of the most complex industrial and manufacturing issues, from aerospace to chemicals and more. There's no application too complicated for our in-house experts to provide a solution.
Prototyping shouldn't be a bottleneck. We phase quickly from prototyping to manufacturing to ensure you have the product you need to keep moving. Whether your application requires a size, shape, or material you simply can't find anywhere else, Wyatt Seal has the answer.
Want to find out more about our prototype and production services?

Fill out the form today.